Terms of Use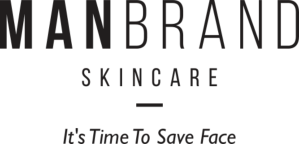 TERMS OF SERVICE
Please Read Carefully
By accessing this site (the "Site"), you agree to the following Terms of Service. If you do not agree, you should exit the site and not use it further. ManBrand Skincare, LLC ("ManBrand Skincare") reserves the right to revise these Terms at any time by updating this posting, and also to modify or terminate any products, services or features on the Site at any time. All products, services or features available on or through this Site are subject to these Terms of Service, including but not limited to the EXCLUSION OF WARRANTIES and Limitations of Liability below.
By signing up for our mailing list or a product purchase or subscription, you represent, acknowledge and agree that you are at least the age of majority in your jurisdiction of residence. If you are a parent or legal guardian who is registering on behalf of a minor, you hereby agree to bind said minor to this Agreement and to fully indemnify and hold harmless ManBrand Skincare if said minor breaches or disaffirms any term or condition of this Agreement.
Limitations on Use
You may browse the Site, and you may download material displayed on the Site, all for non-commercial, personal use only. You may not remove any copyright, trademark or other proprietary notices from materials you download. Nor may you distribute, modify, transmit, reuse, re-post, or use any material from the Site for public or commercial purposes. These limitations apply to all material on the Site, including but not limited to the text, computer code, images, audio and video. Any use contrary to these limitations is a violation of the intellectual property rights of ManBrand Skincare and/or its contributors. Unless otherwise noted, all material on the Site is copyrighted. Copyright violation is a serious offense, punishable by civil and criminal penalties.
Product Returns
You may purchase products and subscriptions through this Site (the "Product"). All such Product is copyrighted work of ManBrand Skincare. The Product is made available for purchase, and for use by you, solely in accordance with and subject to the terms of the sale.
All Sales are Final. If you are dissatisfied with the Product please contact us. We may refund 50% of the amount paid for your most recent month of service. Refund requests must be made directly to ManBrand Skincare at info@manbrandskincare.com. All refund requests must be made within thirty (30) days of the date of delivery by ManBrand Skincare. In response to your refund request, ManBrand Skincare may credit 50% of the amount paid for the returned Product (less any shipping and handling costs and fees related to the original purchase, which are non-refundable) to the credit card or Paypal account you used to make the original purchase and provide you instructions on returning the product. Notwithstanding the foregoing, ManBrand Skincare does not control when a specific credit card company processes a credit transaction. You are responsible for contacting your credit card company if you have questions about the status of the credit.
Limitations on Liability
ManBrand Skincare uses reasonable efforts to include accurate and up-to-date information in the Site but makes no warranties as to its accuracy. ManBrand Skincare has not reviewed any sites linked to the Site and is not responsible for the content of any off-Site pages or any sites linked to the Site. Your access to, and use of, the Site, including your linking to any other off-Site pages or other sites, are at your own risk.
Any merchandise, coupons, offers, products or services offered to you through links to the Site are provided by third parties who are not affiliated with ManBrand Skincare. ManBrand Skincare does not endorse any third-party sites or any offers available through any such sites. ManBrand Skincare has no responsibility for any transactions and communications between you and any third party, including but not limited to any personal information you may choose to provide to any third party.
Exclusion of Warranties
EVERYTHING ON THE SITE IS PROVIDED "AS IS" WITHOUT WARRANTY OF ANY KIND, EITHER EXPRESS OR IMPLIED, INCLUDING, BUT NOT LIMITED TO, THE IMPLIED WARRANTIES OF MERCHANTABILITY, FITNESS FOR A PARTICULAR PURPOSE, OR NON-INFRINGEMENT. WITHOUT LIMITING THE FOREGOING, MANBRAND SKINCARE DISCLAIMS ANY WARRANTIES FOR THE SECURITY, RELIABILITY, TIMELINESS AND PERFORMANCE OF ANY PRODUCTS, SERVICES, FEATURES, INFORMATION OR ADVICE ON THE SITE, AS WELL AS FOR ANY SUCH ITEMS OR OTHER CONTENT AVAILABLE THROUGH ANY LINKS TO THE SITE.
Neither ManBrand Skincare nor any other party involved with the Site shall be liable for any direct, indirect incidental, consequential, or punitive or other damages or losses of any kind whatsoever arising out of your access to, or use of, the Site, including but not limited to any failure of performance, error, omission, interruption, defect or computer virus, or the deletion, failure to store, misdelivery or unavailability of any information, material, products, services or features, even if advised of the possibility of such damages or losses. ManBrand Skincare's maximum liability to you for all claims, including but not limited to negligence, shall in no event exceed the amount you paid to ManBrand Skincare for any products or subscriptions for which you acquired through this Site. By using the Site, you agree to release and hold harmless ManBrand Skincare, its affiliates, officers, directors and employees from any and all claims, demands, damages, costs and expenses of any kind whatsoever relating in any way to use of the Site or any materials downloaded from this Site.
Some jurisdictions do not allow the exclusion of implied warranties or certain forms of damages, so some of the above exclusions may not apply to you.
Submissions
Any communications or materials you transmit to any public area on the Site, or that you submit to us not as part of your personal information and that are not covered by our Privacy Policy, may be used by us and our affiliates, licensees and assignees for any purpose, including but not limited to reproduction, disclosure, transmission, publication, broadcast, inclusion in products sold by ManBrand Skincare, and posting in any and all media without compensation to you. This includes any ideas, concepts, know-how, or techniques in any such submission.
By submitting to us any Submissions, you agree as follows:
The Submissions are your own. You did not copy them from anyone else. You have the right to submit them to us for publication.

We shall have the right to post (or to elect not to post) the Submissions on the Site, and to modify them in any way we deem appropriate, either before or after posting.

Our right to use the Submissions is royalty-free (that is, without payment to you), and extends to all media, whether now existing or later discovered, including but not limited to print, film, electronic, etc. (not limited to our Site). This permission is non-exclusive, permanent, irrevocable and worldwide.

You must include your name and e-mail address with any submission so we can contact you with any questions. Your name (but not your e-mail address) will be posted with the Submissions on the Site and any other media in which we publish the Submissions. If you object to any modification(s) we make to the Submissions, you may request to have your name removed from any later publications.

ManBrand Skincare is not responsible for any content, advice or information furnished or posted by members or other third parties, including but not limited to postings on any bulletin boards, chat rooms, member tips, or other spaces that invite submissions.
Trademarks
The trademarks, logos, and service marks (collectively the "Trademarks") displayed on the Site, are the Trademarks of ManBrand Skincare, except as otherwise noted. All other Trademarks, publicity rights and other rights are the property of their respective owners. You do not have any license or right, by implication, estoppel, or otherwise, to use any Trademark, image or other material displayed on the Site without the written permission of ManBrand Skincare or the third party that may own the relevant material.
Intellectual Property Infringement Claims
ManBrand Skincare will respond as quickly as practical to any claims that infringing material appears on the Site, including investigating any such claims and taking any appropriate action under applicable laws. If we receive a notice of infringement in accordance with the Digital Millennium Copyright Act (the "Act"), we will take steps to remove or disable access to the allegedly infringing material, including any links thereto. We may terminate access for any person who is a repeat infringer. Notices of alleged infringement should be sent to:
Attention: Registered Copyright Agent (info _at_ ManBrandSkincare . com)
ManBrand Skincare, LLC
PO Box ________
If we remove or disable access to any allegedly infringing material, we may attempt to contact the person who has posted that material to give that person a chance to respond. If there is a response, we will share it with the party who originally complained about the alleged infringement and will give that party an opportunity to seek a court order or other judicial relief in accordance with the Act before we replace or restore access to the allegedly infringing material.
Violations
ManBrand Skincare reserves the right to pursue any and all legal and equitable remedies against anyone violating these Terms and Conditions, including but not limited to terminating access to the Site. Any failure by ManBrand Skincare to enforce any of its rights hereunder shall not be deemed a waiver of such rights or of any other rights.
Miscellaneous
These terms and conditions are governed by the laws of the State of North Carolina, without regard to principles of the conflicts of laws, and may not be modified except as expressly stated herein. Any disputes relating hereto or to any use of this Site shall be resolved exclusively in the State or Federal Courts located in the State of North Carolina, and you and ManBrand Skincare both consent to the jurisdiction of such courts for any such disputes. Unless otherwise specified, this Site is made available only to provide information about ManBrand Skincare and its products and services. ManBrand Skincare controls and operates this Site from its headquarters in Charlotte, North Carolina, USA, and makes no representation or warranty that materials in the Site are appropriate or available for use in any other jurisdictions. If you use this Site from elsewhere, you are responsible for compliance with all applicable local laws.